Description
A perfect gift for the
in your life
 Jumping Whitetail Deer Necklace
What your choice of gemstones.
with faceted copper quartz, red garnet and pink tourmaline gemstones.
Or with faceted caramel brown tourmaline,  bright green peridot and natural turquoise gemstones.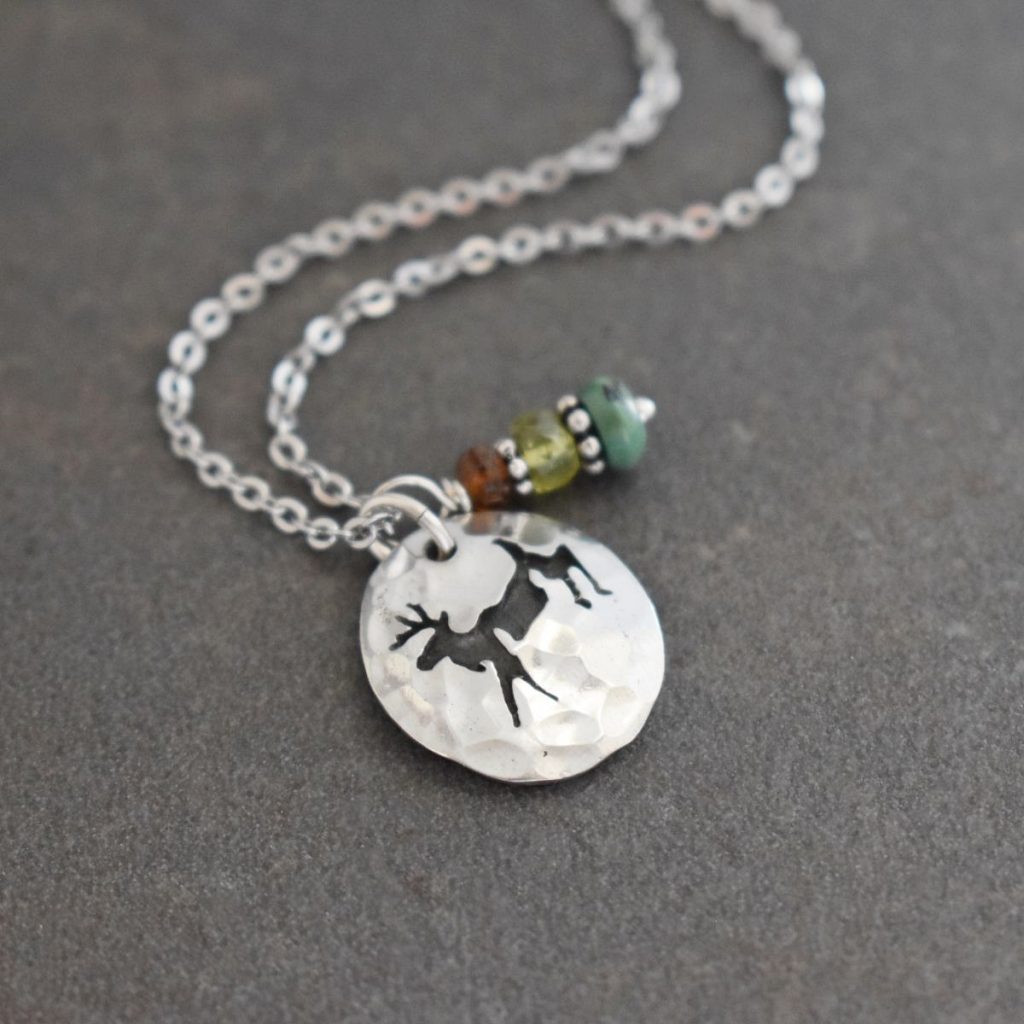 on a 18 inch stainless steel chain.  Pendant is 3/4 x 1/2 of an  inch.
Both with pewter pendants and spacers.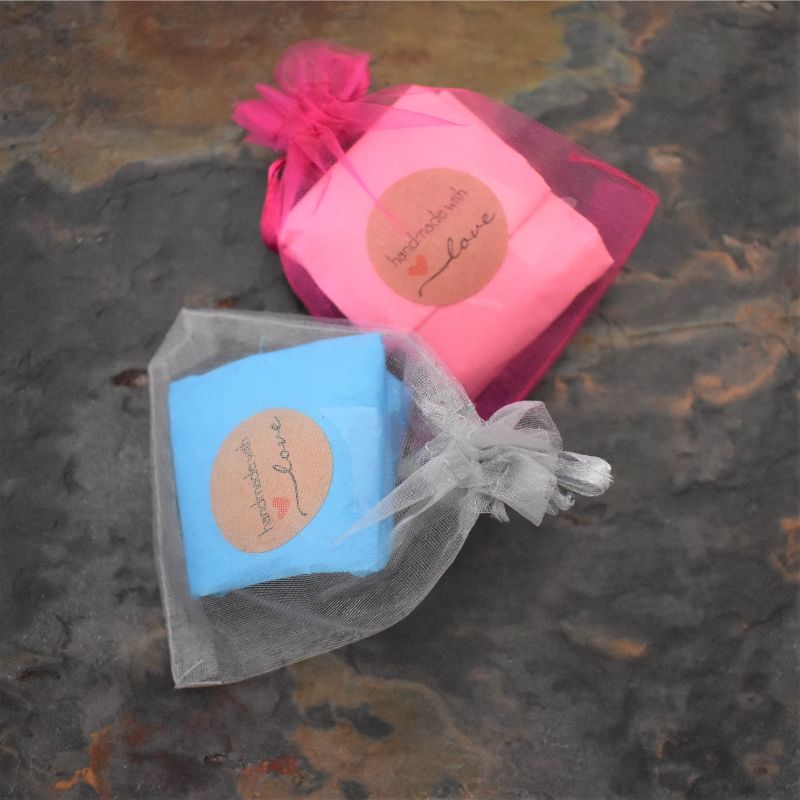 Packaged in a reusable jewelry gift bag
Deer Necklace with Tourmaline
Deer Necklace with turquoise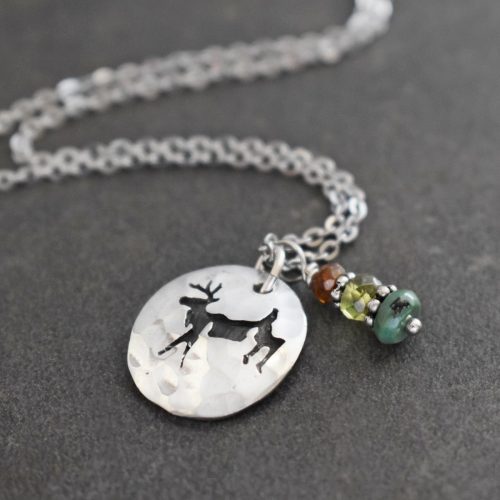 Get a 10% Discount Code!
By signing up you allow Wildharegems to use the information you provide on this form to be in touch with you and to provide updates and marketing.